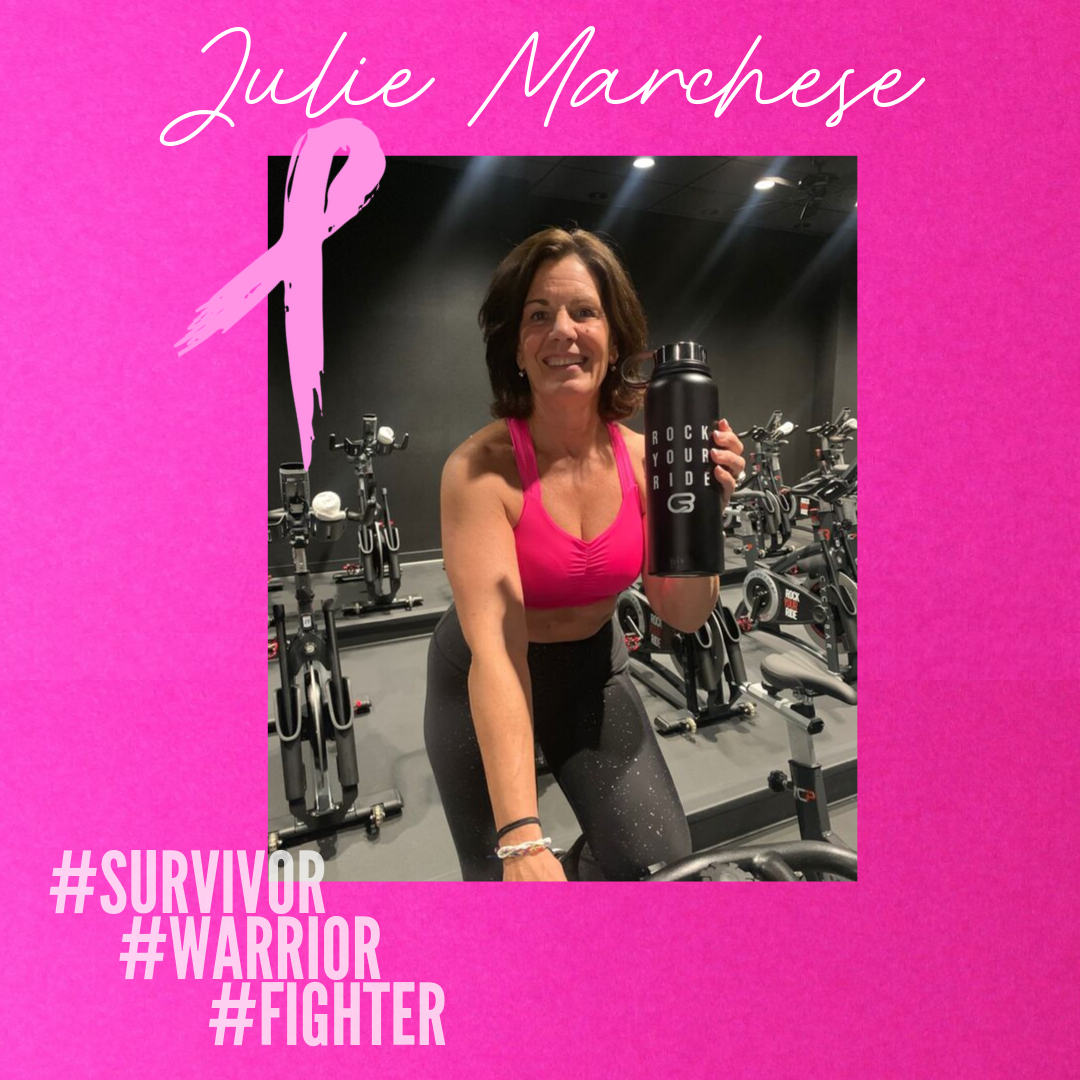 ---
One of the first things we learned when we entered school was to raise our hand to be heard. Sometimes raising your hand can be scary. Maybe you have the wrong answer? But raising your hand can lead to so many of these qualities. Raising my hand was what lead me to some of the most amazing things I have ever done.
The year 2000 was a year of many changes for me. Our family business that was now in its third generation was being sold, and my mom was diagnosed with breast cancer. I was currently the Vice President of Food Service of Jordan's Meats but soon would be without a job. I was very fortunate that I did not have to look for a new job right away. I was able to take time off to be with my mom to be by her side while challenging cancer. My mom was alone as my dad had tragically died about 6 years earlier.


I accompanied my mom to all of her doctor appointments, 2 surgeries and radiation over the next year. During this time I was asked by a friend whom I confided in about my moms cancer to come to a meeting about starting a breast cancer fundraiser called Cure Breast Cancer for Me. While I listened, I was intrigued by the idea of a fundraising luncheon to honor both doctors and survivors of this disease. Then the big question was asked…. "Who would be willing to be the chair of this event?" For some reason that I cannot explain, I felt compelled to raise my hand. Seeing my mom go through this process really made me want to do something. And now was the time.
I went on to be the Chair of this event for 7 years. My passion for helping raise funds to help to make a difference really kicked in. I was elected to the board of directors for the Maine Cancer Foundation shortly after becoming chair of this event.
It was after the 5th year of Cure Breast Cancer for ME that I too was diagnosed with Breast Cancer. It was really hard for me to believe since I was working so hard to help find a cure. But I felt confident I knew all the right people to help me through this journey. I was one of the lucky ones. The type of cancer I had was easy compared to what so many endured. I was a survivor and now part of the cancer club.
After being cleared by the doctors a friend suggested that I should celebrate by taking my life back by doing a triathlon. I laughed saying – "I could never do such a thing "– but I was curious and went home to look up the event. I was intrigued, the women did not look like professional athletes, they looked just like me. I signed up immediately and got 6 friends to join me. We trained, and learned what we could before we went to the Triathlon. We raised money for the Breast Cancer Foundation of America in honor of the breast cancer survivors in our group.
When each of us crossed the finish line we all felt like superstars. It was life changing experience for us all and we were hooked…
Triathlon became my passion. I trained, and raced 40 – 50 triathlons over the next few years which included a ½ Ironman in 2010, but nothing inspired me like the first triathlon I did which was an all womens' triathlon.

One day while at a Maine Cancer Foundation board meeting we were discussing a declining event and decided to replace it. I again raised my hand to suggest an All Womens Triathlon. The people in the room did not even know what a triathlon was… but I said if they believed in me, I know I can pull it off. That is how the Tri for a Cure was born.
We were given a goal of raising $35,000. I was nervous yet confident that we could do it. We needed 250 woman willing to sign up to swim 1.3 mile in the chilly Maine ocean. Could we do that?
We opened registration the first week of February. We confirmed a venue and got the approvals from each of the towns we would need to work with. Within 6 weeks we had sold out the race – over 500 spots filled. We did it. Well, at least we got people to believe in us and sign up. Now we had to produce the event.
The first year we worked non stop. I know I personally worked over 70 hours a week. There were so many things we had to organize to make this happen. We had a very large team of woman that volunteered on many committees trying to come up with an event that women would be impressed with. That first year was a huge success – we raised over $175,000. We blew away the $35,000 goal were given.
We had many setbacks along the way to reach this goal but we never took our focus off our real goal of raising much needed money to help Maine Cancer Foundation to give out grants to help with education, patient support and cancer research right here in Maine.
Each year the process is like starting over again.
Now as we are planning our 13th annual event, we have raised over 16 million dollars for the foundation. Maine Cancer Foundation is a small local foundation that gives out grants primarily for research, patient support and education for the State of Maine.

All of this happened because I made a decision to raise my hand and step out of my comfort zone.

This past year I have raised my hand again by partnering with my daughter Paige to open a CycleBar in Portland Maine. This is our way of helping our community stay strong and keep healthy. We are so excited to bring this concept to our neighborhood. Paige and I both live a healthy lifestyle and we want to be role models for others wanting to achieve the same goal. We are excited to share that through our passion for cycling and CycleBar.
---