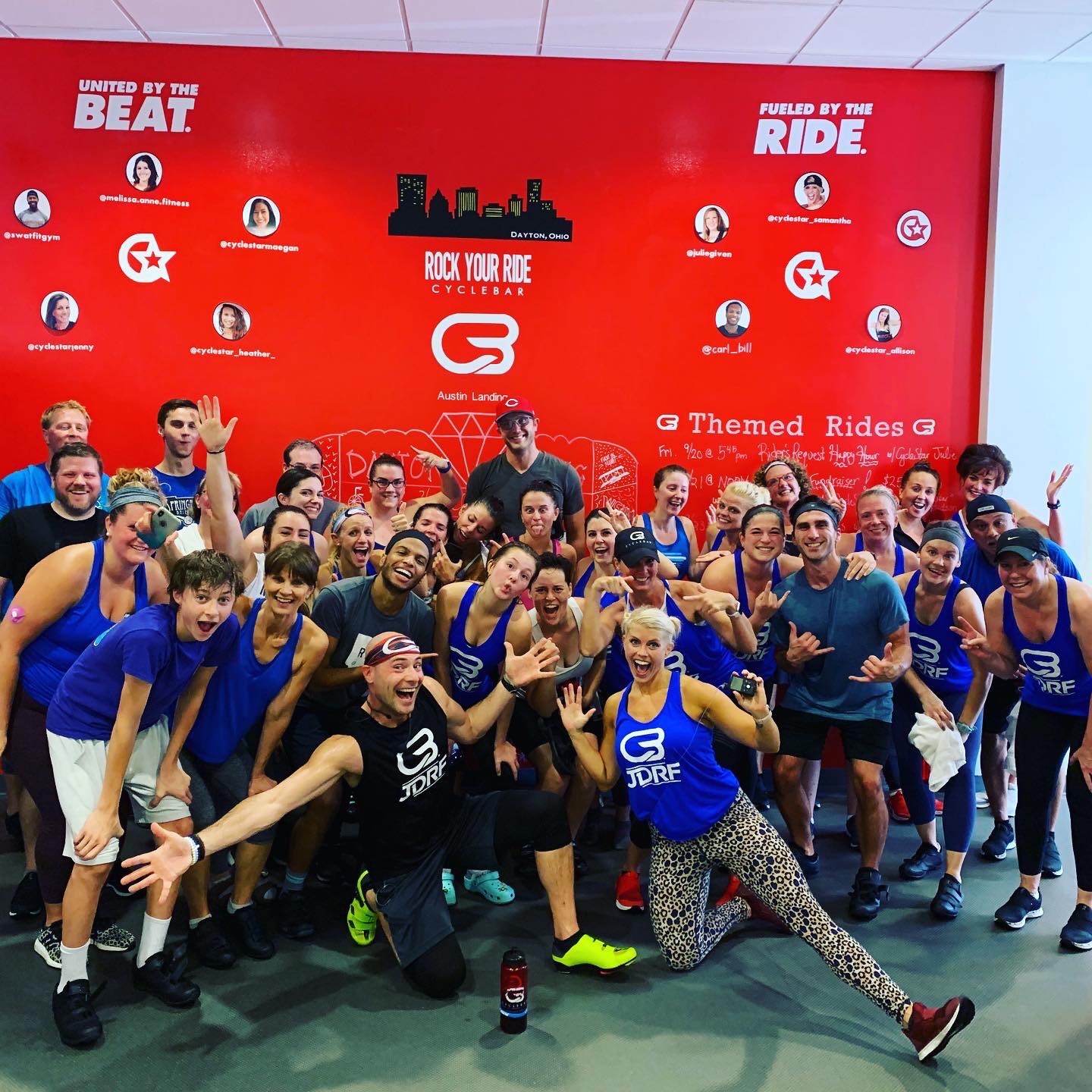 ---
CycleBar Hudson and CycleBar Austin Landing are separated by about 200 miles and are in opposite corners, more or less, of the state of Ohio. About a year ago we found we're connected intimately on a completely different level as Samantha and I are both type 1 diabetics for 22/21 years.
Sam noticed some of our JDRF (Juvenile Diabetes Research Foundation) CycleGives rides and reached out to me to connect and immediately felt a kinship as T1D CycleStars. Through a few conversations and conference calls, we came up with the idea for a "JDRF Cyclegives Road Show" where Sam and I would team teach 2 CycleGives classes in September on Sat/Sun, one at each studio.
The weekend was humbling, connective, amazing, and filled with emotion, community, and love. It was everything that we feel CycleBar is about - more than a bike, more than intervals. Several members of her team traveled up to meet us and ride with us on Sunday, and Lauren and Taylor, our Hudson Lead Instructors, did the same Saturday. There were 40+ riders in each class. The welcome, hospitality, and sense of family felt on the podium and all throughout each studio, both days, was indescribable. We were not only welcomed by the CB teams at each other's studios, but the riders and community extended incredible excitement, hospitality, passion for what they do and a true sense of family to all of us.
Our hope is that this can somehow be highlighted through a platform as a way to connect other studios and communities for common causes, to share this experience and what can develop from a common struggle, goal and vision, and how the power and intimacy of CycleBar - our brand, our life - can effect and change so many lives. Across miles and miles and with cooperation, teamwork, and family....we CAN do anything.
With energy,
John Wood
---